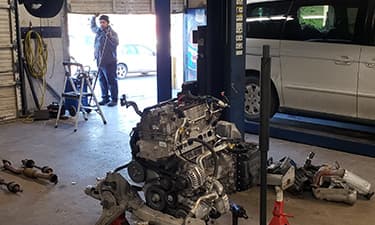 We strive to create a base of repeat customers and we only provide quality services.
At ASA Towing & Auto Repair, our trained, experienced technicians have the knowledge and skill to tackle any auto repair or maintenance service, ranging from minor tune-ups to major engine overhauls.
We understand sophisticated car engines and systems, including diesel engines, and our technicians are trained on all the latest technologies to better meet your auto repair and maintenance needs.
Our scheduled maintenance services will save you valuable time and money and keep your car running in tip-top shape. You'll always feel secure behind the wheel when you enlist the services of ASA Towing & Auto Repair.
Bring your vehicle to our auto repair technicians for oil changes, transmission work, and routine auto maintenance.